Avrio Links work on any web page giving you a smart way to embed Insights & Events in Figma, Google Docs, Jira tickets, Confluence, Gmail, plus more.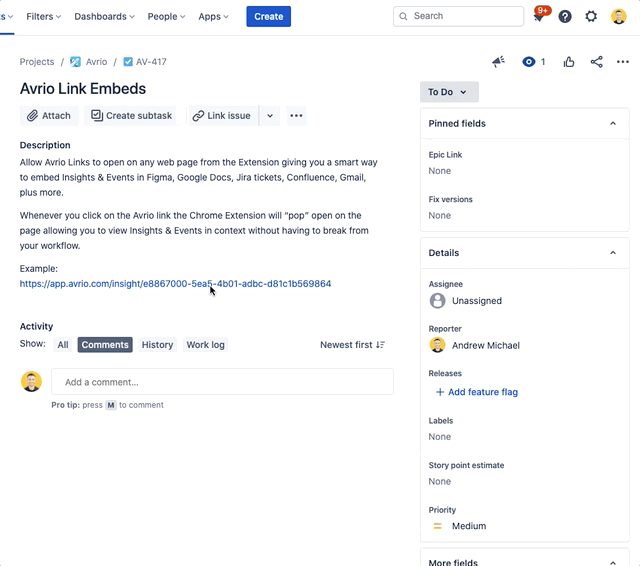 To give it a try
Install the Avrio extension
Create an Insight or Event
Copy the link
Paste the link into the tool of your choice
That's it. Whenever you click on the Avrio link the Chrome Extension will "pop" on the page allowing you to view Insights & Events in context without having to break from your workflow.